How to make heat transfers without a cutting machine
For this tutorial, we have partnered up with the fantastic Naomi Morris from How To Heat Press. Since the year 2016, Naomi and her partner Dan share their best tips about heat press and cutting machines on their blog. Keep reading to learn how she makes amazing T-Shirts like the one on the picture!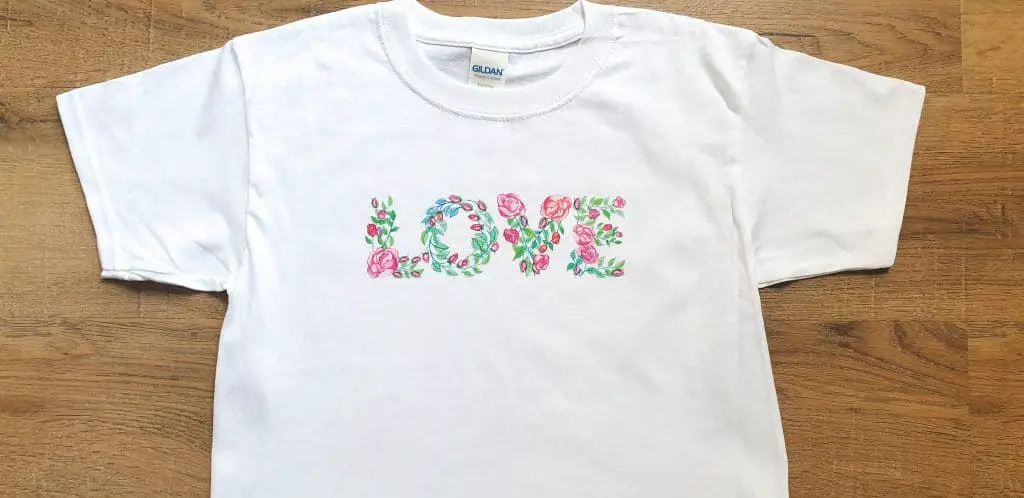 Supplies Needed
Avery's free online software or Cricut Design Space
Avery Light Fabric Transfer Paper
Inkjet printer
White t-shirt (100% cotton or poly-cotton blend)
EasyPress or household iron
The great thing about this type of transfer is that you can complete it using just an ordinary inkjet printer and home iron – you don't need expensive equipment! We'll be using the Cricut EasyPress to press the transfer, but only because it's preferable, not necessary!
Step by Step
Prepare Design File For Printing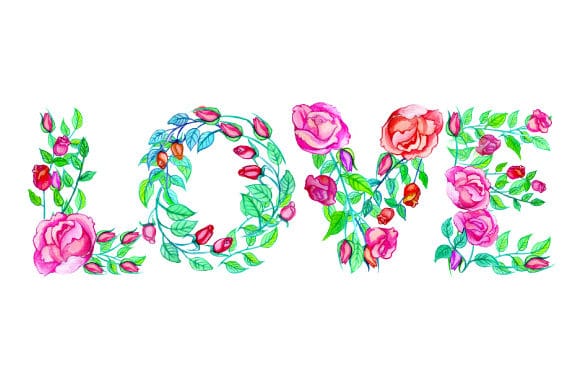 We're using this Love Roses clipart, exclusive to Creative Fabrica. It comes in multiple formats, but for this project we'll be using the PNG file.
We're using Cricut Design Space. Here's what you need to do to get started:
Download the zip file to your computer
Right click on the folder and extract the files
Upload the PNG image to Cricut Design Space – select complex image, use the eraser tool to remove the outline around the image, and then save it as a print and cut image
Insert the image into a new project
Select what size you would like your image to be (this one is 8 inches wide for a youth tee)
Click 'Make It'.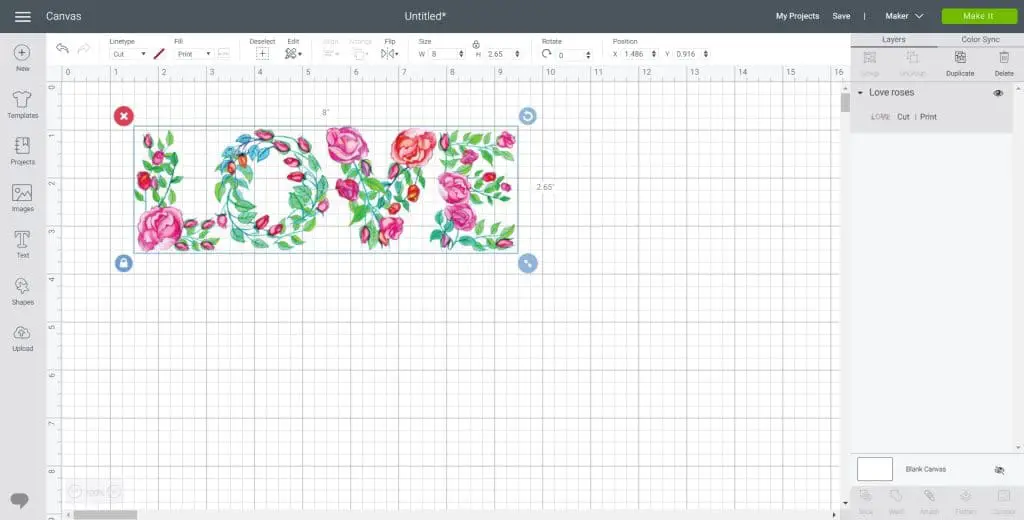 Now you can see the mat preview. For light fabric transfers (like we're doing) you will need to mirror your mat. The image will go face down onto the t-shirt and transfer the right way around. Click continue.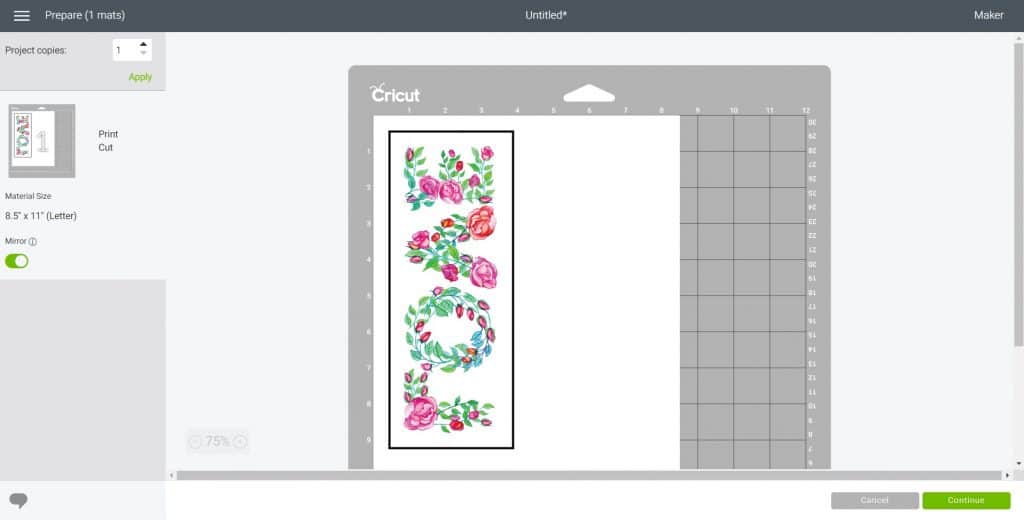 Print The Heat Transfer
Now click send to printer. Select your printer and make sure the bleed is OFF. You won't need to cut this project out with your Cricut machine, so you don't need bleed to be on. It's going to be much better to cut it out by hand.
Naomi always likes to cut dark fabric transfers out with the Cricut Maker because she does not want any unprinted white space showing. For this project however, we are just going to be putting a design with a white background onto a white shirt, and so we won't see the difference. The white background will blend into the white shirt, and so we can just roughly cut around the edge of our image.
Now click print.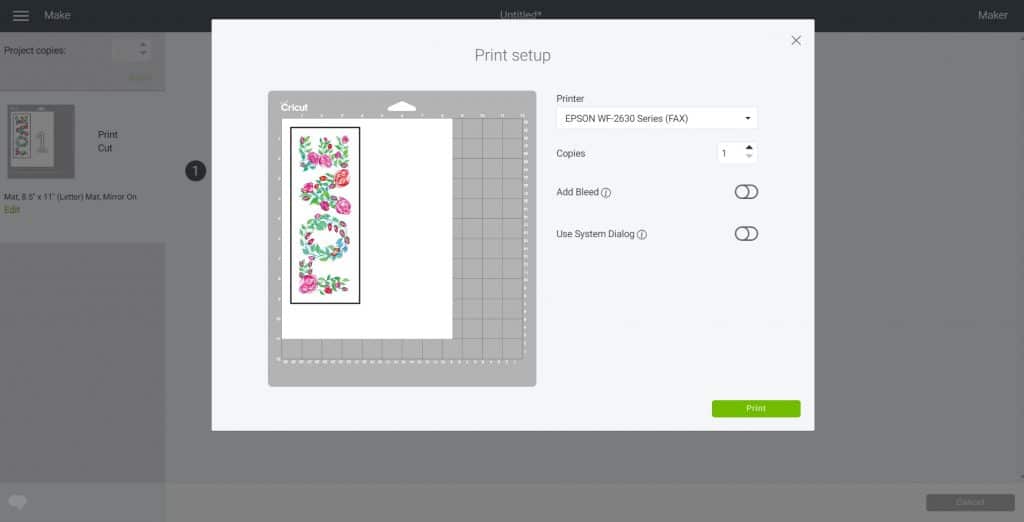 Once printed, you can cut around the image with scissors. You just want to leave a narrow margin around your image. It doesn't have to be perfect because it will be invisible anyway. Try and cut the corners rounded, so that they are less likely to lift later on.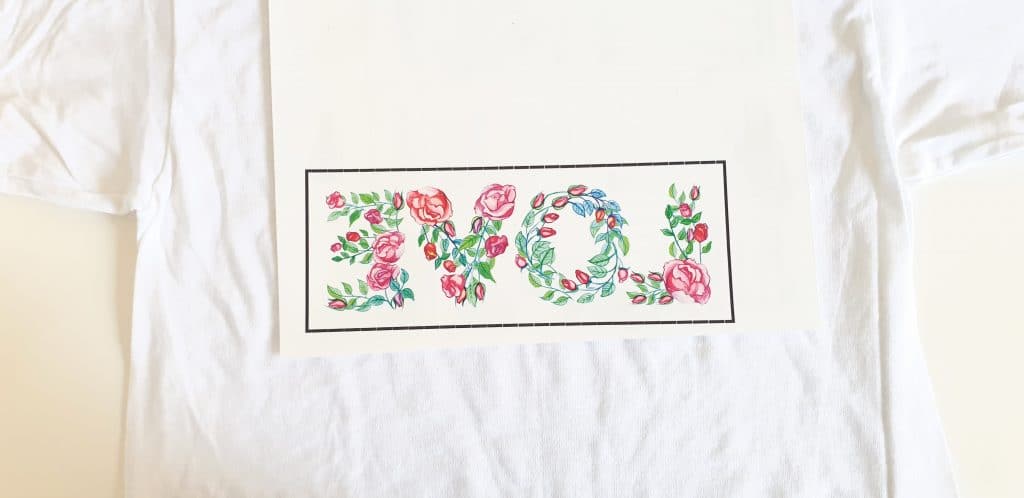 Once you've cut around your image, you're ready to press!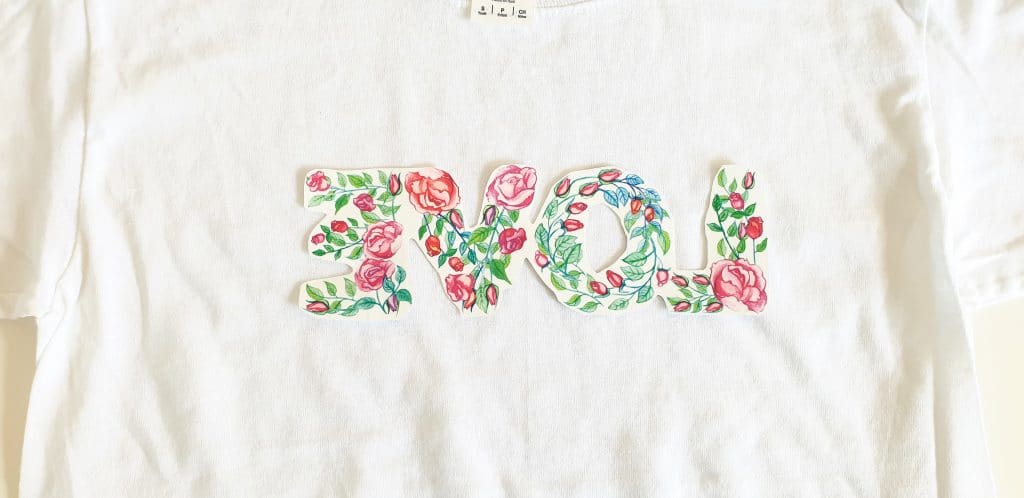 Heat Press The Transfer
Turn on your iron or EasyPress and let it heat up. You can find Avery's ironing instructions for light fabric transfers here.
As far as Naomi can tell, there are no official EasyPress settings for use with Avery transfer paper. Her and Dan use 340ºF and that has always worked great for them. The time that you press for will depend on how big your image is.We are going to press for about 60 seconds.
Here are Avery's guidelines (with an iron):
Full sheet – 3 minutes
Half sheet – 90 seconds
Quarter sheet – 45 seconds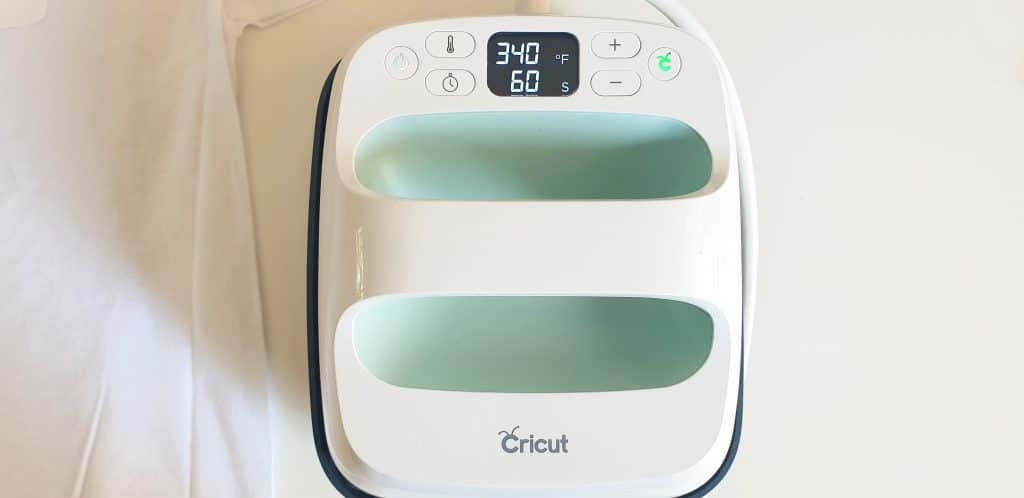 Place your t-shirt on top of your EasyPress mat or silicon pad. If you are using an iron, you can press on top of a pillowcase. Just make sure that you are pressing on a firm and sturdy surface.
Preheat your t-shirt for a few seconds to remove moisture and wrinkles.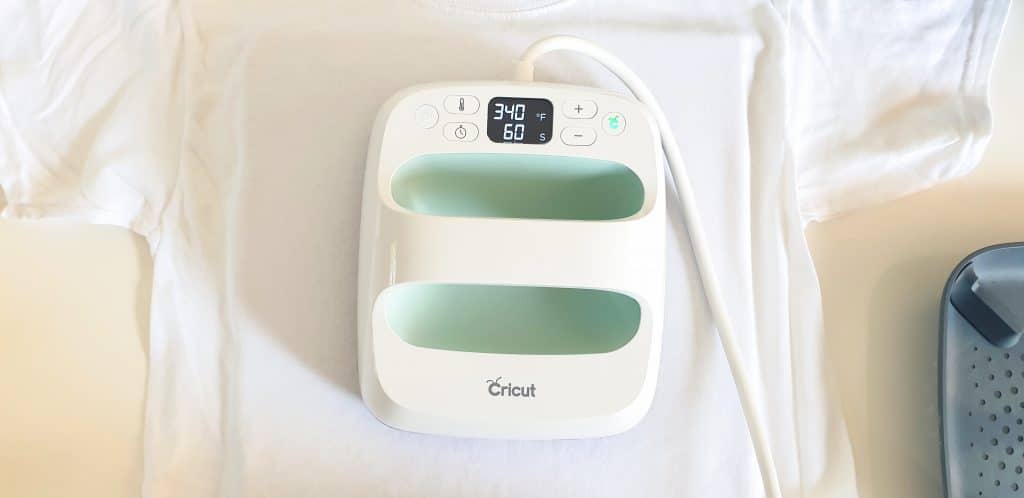 Wait for your t-shirt to cool, and then position the image onto your shirt with the colored side facing down. If you like, you can use heat tape to secure it in place.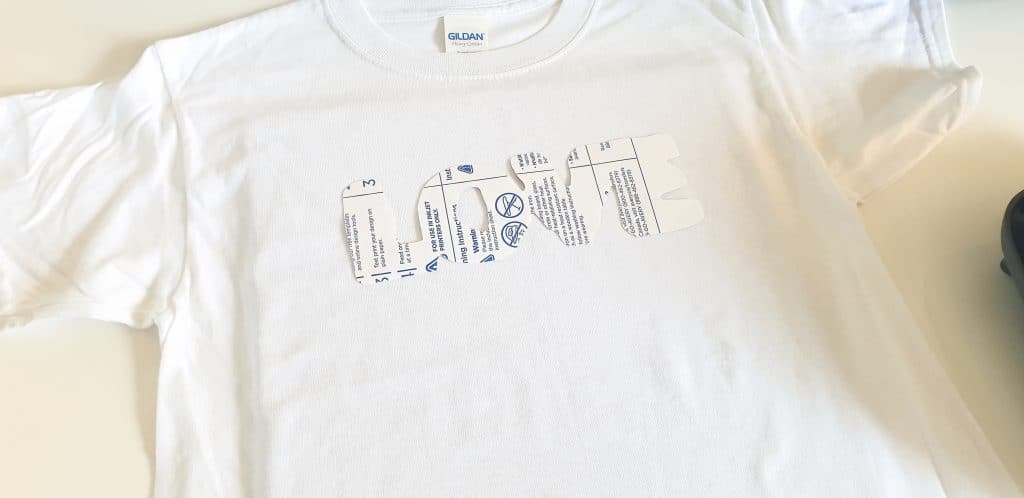 Press your design.
If using a household iron, refer to Avery's ironing instructions. If using an EasyPress, press it at 340ºF for 60 seconds (or refer to Avery's time guidelines if using a different PNG image). Naomi pressed half of the image at a time, since she was only using the small EasyPress! She used firm pressure.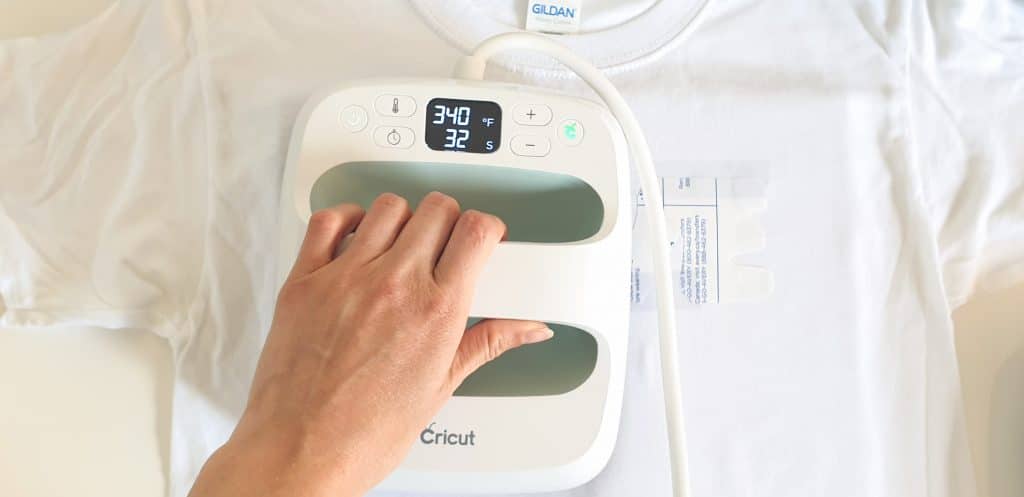 Wait a couple of minutes for it to cool down before peeling away the backing paper. Peel the backing paper away slowly, and check it has adhered to the t-shirt properly.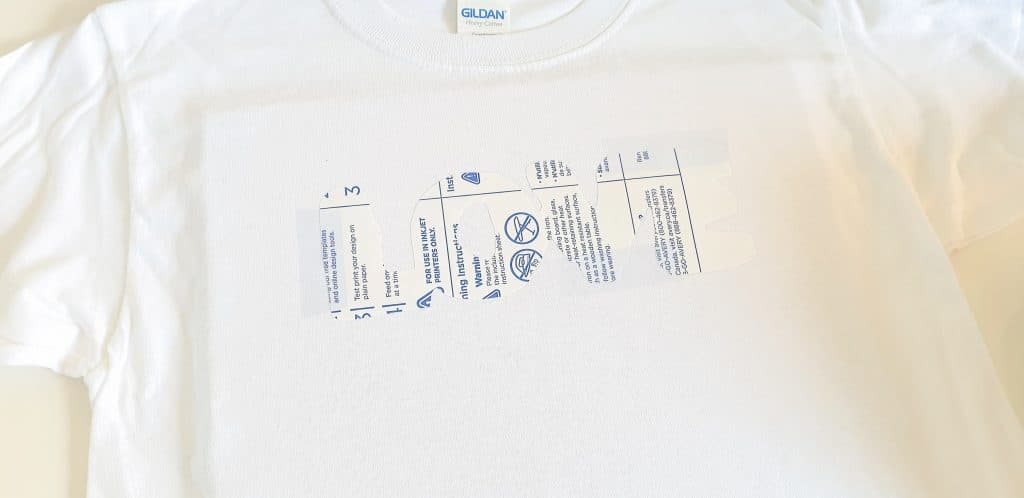 Enjoy Your T Shirt!
Here's the finished t-shirt. Doesn't it look great?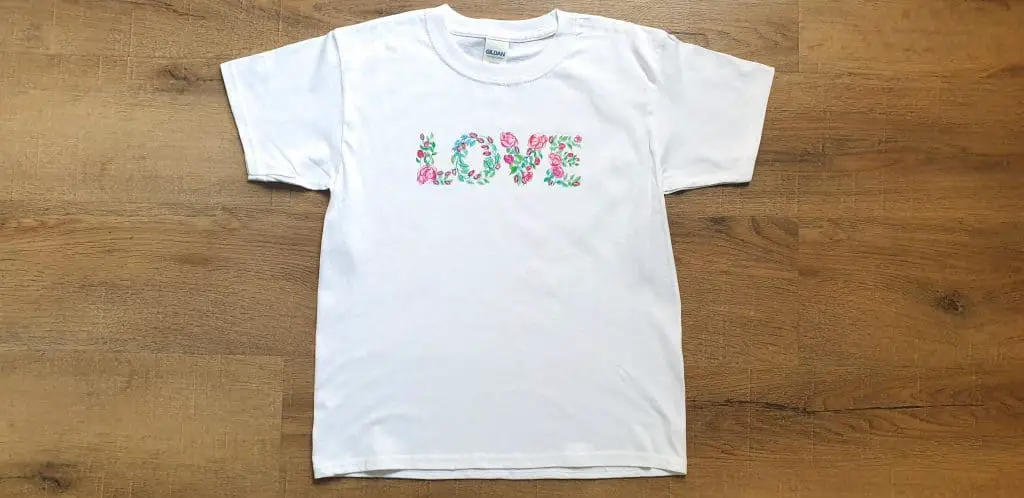 Such a pretty design!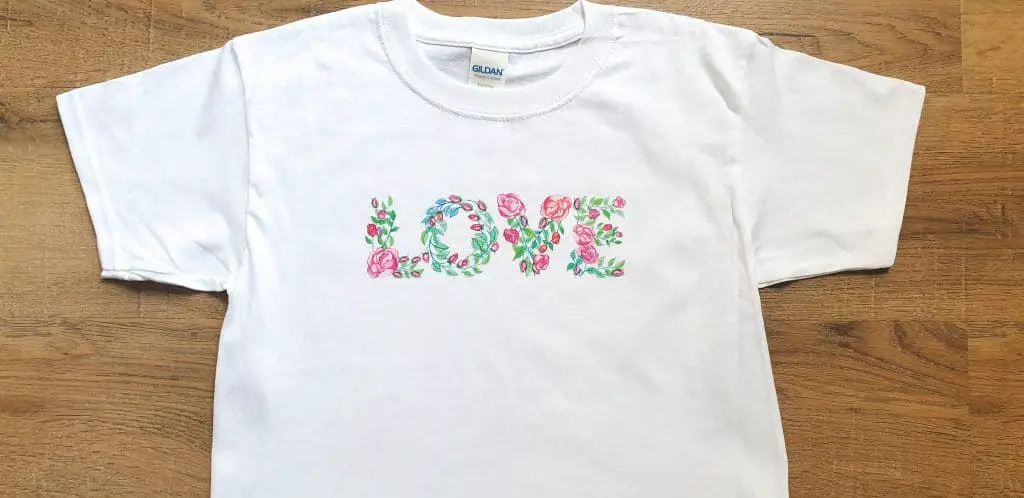 Perfect!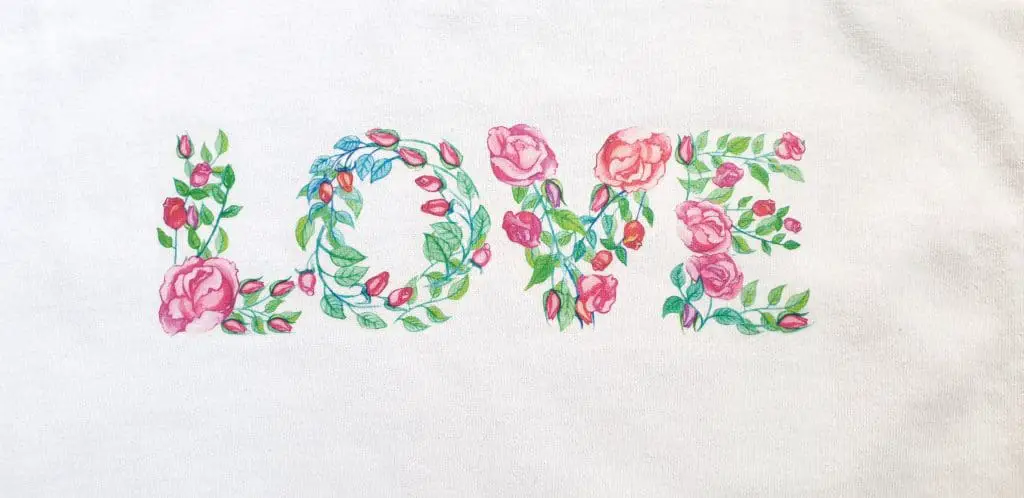 Thanks for visiting and checking out this project – for more Cricut tutorials see the Ulimate Cricut Guide here, or check out these other Cricut projects using SVGs, fonts, and clipart from Creative Fabrica!
---